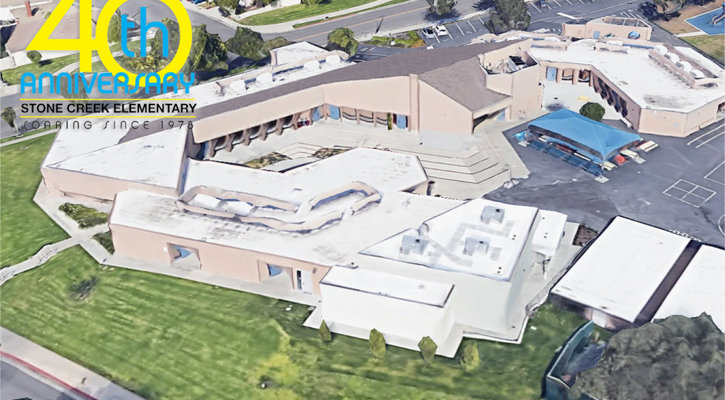 Happy Anniversary Stone Creek!
This year marks the 40th Anniversary of Stone Creek moving into its current location. Stone Creek technically began in 1977 at an instant school site near Lakeside Middle School. The first official school year at Stone Creek South was 1978.
The Anniversary was celebrated in the evening of October 24th. Student docents and staff showcased our new buildings and Innovation Lab. Founding Principal Tom Perrie, Retired Teacher Karen Reaves and Alumna Rani Rommelfanger shared their memories of Stone Creek in it's early years.
TOSA, Christina Pierson, and Principal Jenna Berumen shared Stone Creek's exciting plans for our future with Innovation!