for IPSF Giving Day October 18!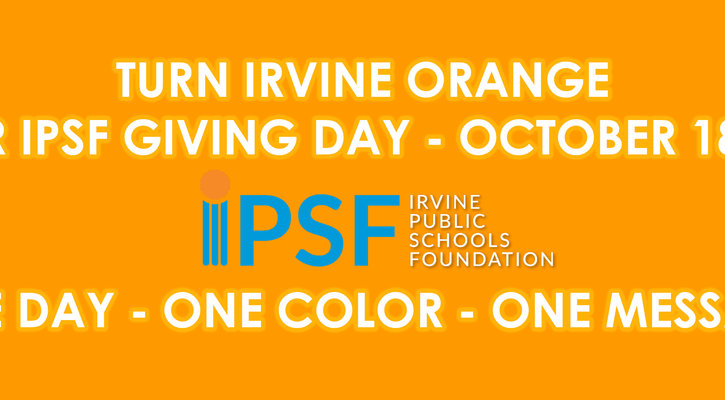 One Day – One Color – One Message
Wear orange on October 18 to show you value educational excellence in Irvine.
Whether you are at school, work, or out in the community, rock your ORANGE to support our schools!
WHY OCTOBER 18?
On October 18, 1996, Irvine Public Schools Foundation was founded by a group of parents and community leaders to ensure that changes in state funding would not impact the quality of education that we value as a community. Continue their legacy and join the countless parents who have generously donated to IPSF over the past 22 years with a gift to the Educational Excellence Fund on IPSF Giving Day!
DOUBLE YOUR DONATION!
All gifts to IPSF are doubled thanks to a matching grant from the City of Irvine. That means your $50 donation will put $100 into our schools! Make your impact at www.ipsf.net/givingday