Wear Orange!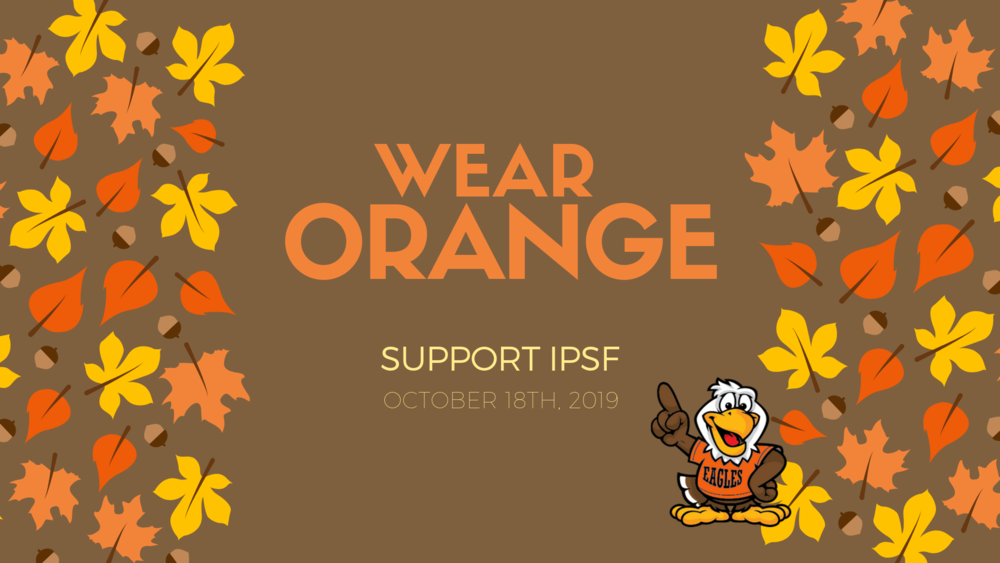 A reminder that this Friday, October 18th is IPSF Giving Day. Don't forget to wear orange on October 18th to show you value educational excellence in Irvine! This is a great opportunity to make a donation to IPSF and have you donations matched by the City of Irvine, so donating $50 is really like donating $100! All donations to IPSF are also tax deductible and can be made directly on the IPSF website www.ipsf.net
At Stone Creek we are incredibly lucky to have a thriving and engaging innovation lab that our students want to access daily. Our innovation lab is a place where students engage in coding activities, digital content creation and editing, and hands on activities that include all aspects of STEAM. The materials and supplies for innovation lab have primarily been funded by our IPSF Mega Grant, which provided almost $20,000 directly to our school site. Funding from IPSF also provides the amazing resource of instructional assistants that impact our students' access to the educational program each day during the school year in multiple grade levels from K-6. Our instructional assistants are integral members of our school wide positive behavioral system, engaging with our students in a positive way across our campus on a daily basis. With the support of our instructional assistants, our teachers are better able to support differentiation in the classroom by providing additional opportunities to support small group instruction. We are incredibly lucky to have the support of IPSF. Please help continue their legacy and join the countless parents who have generously donated to IPSF over the past 23 years with a gift to the Educational Excellence Fund on IPSF Giving Day!
Thank you for your supporting IPSF!
Christina Pierson,
Principal. Stone Creek Elementary